Current News and Announcements

Schalmont Teachers Show Support for Hurricane Sandy Victims: On Friday November 9, 2012, STA members symbolically showed support for those devastated by Hurricane Sandy. Teachers wore NYC themed shirts and donated to the Red Cross' Hurricane Relief Fund. The STA raised over $1000.00 for Super Storm Sandy relief. The money will be donated to the American Red Cross Disaster Relief fund.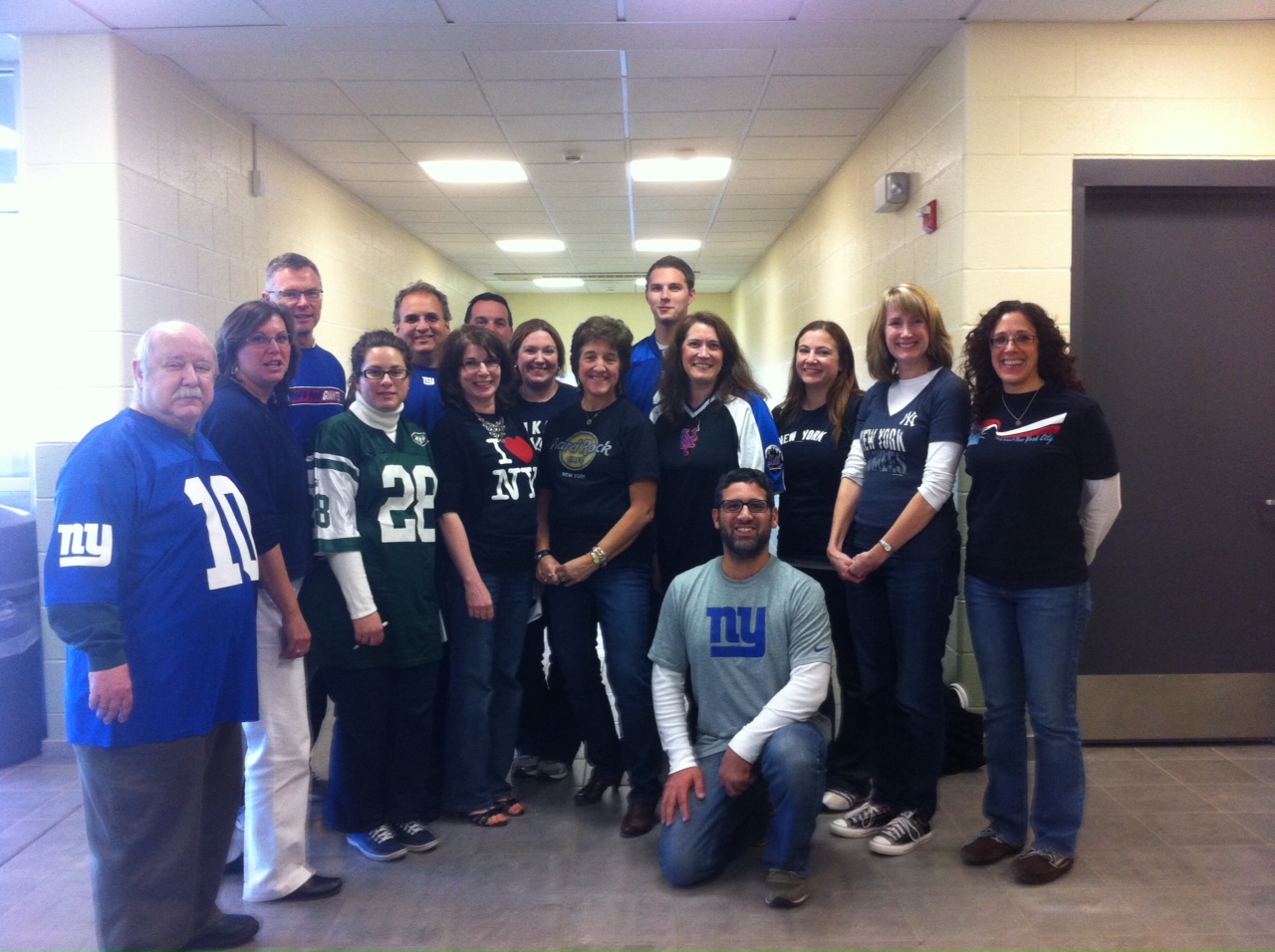 ==============================================================

APPR Information - Check out the State Ed Website which has the Danielson Rubric posted. Lots of good information related to APPR and the process and what it willmean to teachers.

VOTE-COPE 2012 Campaign: Thank you to our members who are continuing their dedication to VOTE-COPE. We especially want to thank those members who increased their contributions this year. We were awarded the Albert Shanker Award for contributions averaging $50+ for our local. Because of our commitment to VOTE-COPE, together with our retirees, we have over 100% participation...what an accomplishment!!!

State Budget Targets Teachers...again:
NYSUT has developed a Members Action Center,which allows members to contact their legislators by fax. We are also challenging each building to have members contact their legislators to fight against these new attacks on our profession.

Members should encourage their friends and neighbors to also contact their legislators as any cuts to education will affect the programs and courses in their own school districts.

STATIC Editor Needs You! - Sarah Mattice, HS English teacher and STATIC editor is always looking for STA "news", congratulations, and editorial opinions from members. If you have a classroom project or would like to submit an item that would be of interest to our members, email Sarah or contact her in the high school.

***Important News from Political Action Coordinators - As our profession continues to be under attack at the state and national levels, it is imperative that members keep abreast of how the actions of the governor and legislature may impact not only the jobs, benefits and pensions of others, but how those actions may change YOUR own life and your family's welfare if salaries, pensions and health benefits are changed.
The Political Action link on the left sidebar now includes articles and information related to what is happening in our state and nation as the attacks on public employees (including educators) escalates. Also explained is important information related to tenure, the Triborough Amendment and the Taylor Law and how changes to any will mean major changes to the way we have viewed education for over 50 years. Get involved in helping us educate the public. Everyone will be affected to some degree if these sweeping changes are enacted.