General Membership Meeting: is scheduled for Thursday June 5, 2014 in the MS LGI at 3:00. Click to see the agenda.
Join the NATIONAL DAY OF ACTION to Reclaim the Promise of Public Education
WEAR BLUE Dec. 9!
RECLAIM THE PROMISE
Join the NATIONAL DAY OF ACTION to Reclaim the Promise of Public Education
Show your support for:
Funding for public schools and colleges to help all students succeed
A three-year moratorium on high-stakes consequences for standardized tests
A focus on teaching and learning, not testing!
This national day of action is for all union members, educators, parents, students and community members to reclaim the promise of public education as our nation's gateway to democracy and social and economic justice.
Organize NOW to ensure a sea of blue on Dec. 9. WEAR BLUE, SHARE BLUE!
SEND YOUR PHOTOS TO:
dayofaction@nysutmail.org • facebook.com/NYSUTUnited • twitter: @NYSUT
We'll post them as a massive message in support of public education!
Locals are encouraged to plan Day of Action events; go to www.nysut.org/dayofaction for updates.
More than 100 organizations proudly support this day of action, including:
• NYSUT • AFT • NEA • AFL-CIO • AQE • Citizen Action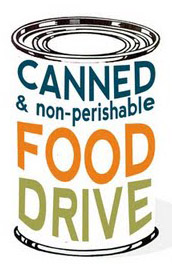 SCHALMONT TEACHERS' HOLIDAY FOOD DRIVE: The Schalmont Teachers' Association will be sponsoring a non-perishable food drive from December 2- December 16. All of the donations will be delivered to the Schenectady City Mission prior to break. Donations can be dropped off in the box labeled "STA FOOD DRIVE" in the faculty room of each building. As an added bonus, the school with the most food donated by the end of the school day on December 16 will receive a bagel breakfast on the Wednesday before break.
NYSED Commissioner King to hold forums on the Common Core implementation, click here for more information.
Schalmont Teachers Show Support for the "Making Strides Against Breast Cancer" Walk: STA members and some of their families participated in a walk to benefit breast cancer research, on October 20, 2013, in washington Park in Albany, NY. To date, they have raised $2,010.00 for the cause!
STA Members Raise Money for Toy For Tots in the Diamond: Schalmont teachers took to the softball diamond for a charitable cause, along with teachers from five other districts. Teachers from Scotia-Glenville, Schenectady, Mohonasen, Niskayuna, Mekeel Christian Academy, and Schalmont gathered at Collins Park in Scotia and raised over $1,000 for the cause. The hope is to make the event an annual fund raiser. The Schalmont team made it to the finals.
Our team members included:
Bob Anderson (MS), Michael Burgner (MS), Jeff Taft (MS), Jeff VanHoesen (HS), Joelle Litz (HS), Alaina Lange (HS), Bruce McAllister (MS), Matt Morgan (MS), Melissa Pierson (MS), Jessic Zupan (Jefferson), Mike Hartigan (Security), Nick Sweet (HS), Elisa Pepe (MS).

STA Wins NYSUT's 2013 "Best of the Best" Award for Outstanding Journalism in the STATIC!

On Saturday, April 27 NYSUT held its annual awards ceremony in Troy. Sarah Mattice, editor of the STATIC attended the ceremony because we were honored with five honors. While at the ceremony, we were pleasantly surprised when we learned that STA was selected as overall winner in NYS for the 2013 "Best of the Best" for outstanding journalism on a union publication.

STA demonstrates its ability to let our voices be heard and this is evident through our STATIC issues. Thank you for the many wonderful articles written by teachers throughout the last few years. STA has won several awards in the past through NYSUT's journalism contest and this year we were presented with the following honors:

1. Award of Distinction: Best Editorial Design-Chemistry teachers implement environmentally safe labs, Sarah Mattice

2. First Place: Best Opinion Writing-It takes a village, Mike Libertucci

3. First Place: Best Profile-We pull together, Sarah Mattice

4. First Place: Best Publication, Sarah Mattice, editor

5. First Place: Best Union News Story-Little pockets full of sunshine…, Sarah Mattice

***6. 2013 "Best of the Best" Journalism Award

Thank you to Michael Libertucci and Sarah Mattice for writing winning articles on behalf of STA. A special thank you goes to Sarah Mattice who has not only written articles, but is the STATIC editor who works tirelessly to put together a comprehensive newsletter that illustrates and showcases STA's professionalism.

==============================================================

APPR Information - Check out the State Ed Website which has the Danielson Rubric posted. Lots of good information related to APPR and the process and what it willmean to teachers.

STATIC Editor Needs You! - Sarah Mattice, HS English teacher and STATIC editor is always looking for STA "news", congratulations, and editorial opinions from members. If you have a classroom project or would like to submit an item that would be of interest to our members, email Sarah or contact her in the high school.